our family story
Immigration to ambition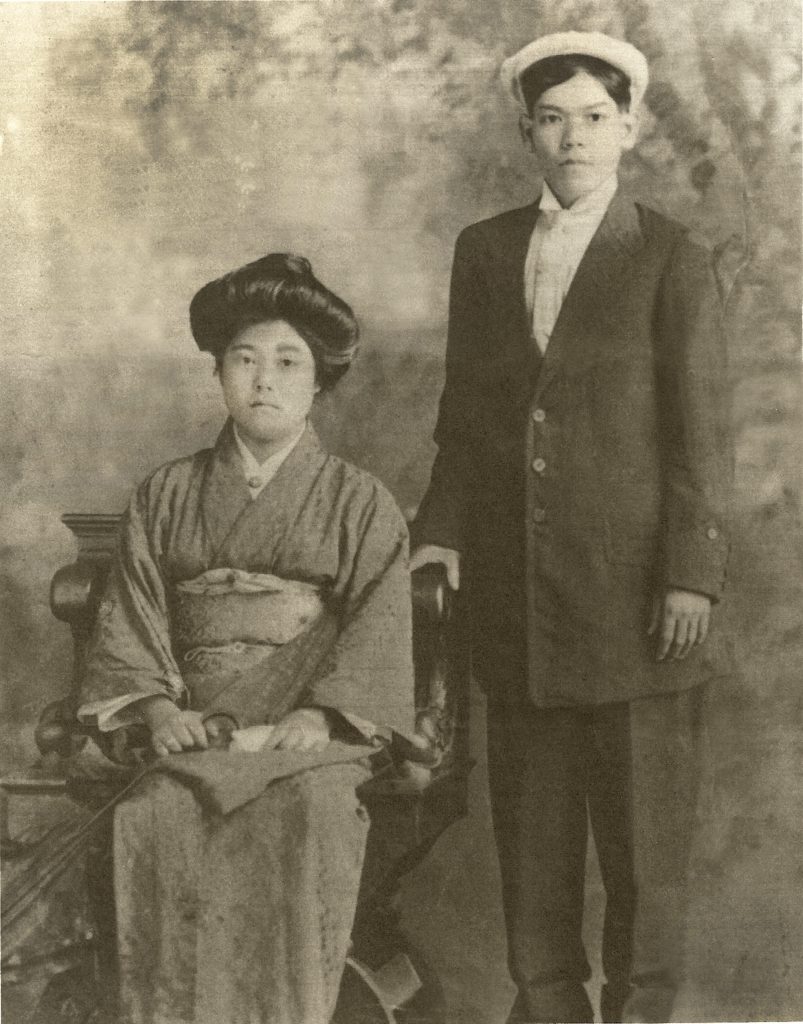 Our Shimabukuro family history begins with Mankichi Shimabukuro, Jichan (which means grandfather), who grew up in the country village of Ginoza, Okinawa, Japan. He was the 4th of 6 sons and 2 daughters. At that time, Okinawa was an impoverished island with few opportunities for young people. In 1906 with $10 in his pocket, Jichan stepped on a boat in the port of Kobe and made the 5000 mile voyage to his new home in Hawaii.
At the age of 18, Jichan found himself alone and unable to understand English, but had a strong body and the willingness to work hard in the sugar cane fields. He held a dream of becoming successful and returning to Okinawa a rich man.
A family effort
In 1912, Uto Shimabukuro, Bachan (which means grandmother), a picture-bride, arrived in Hawaii to be wedded to Jichan. She was a faithful wife, a helpmate for over 60 years. In the early years, she labored in the pineapple fields alongside Jichan. She would often do this with a child strapped on her back.
Jichan and Bachan worked hard and prospered. They had 2 cows, 12 pigs and about 100 layer hens. Jichan leased 10 acres of land in Kailua, Maui, where he farmed pineapple from 1922-1941.
During the great depression in the 30's, the pineapple industry declined and the Hawaiian Pine Cannery closed down in 1939.
However, Jichan was resilient and moved his family to Damon Tract on Oahu, where he started a poultry business in their back yard with 200 chickens. Some were for meat and some for eggs. He continued to worked hard and held on to his dream of prosperity
After World War II in 1947, with sons Jerry, Philip, Gary and Roland, they purchased five acres of former cane lands in Wai'anae. This was the humble beginning of our Mikilua Poultry Farm.
Jichan and the brothers worked hard and expanded the farm to what it is today. They never returned to Okinawa — Oahu became their home for the next three generations.
From then to now
Today, Mikilua Poultry Farm is one of the most respected egg farms in Hawaii. From this humble beginning, eggs from our family farm are now distributed to supermarkets, corner markets, hotels, restaurants and drive-ins across the State of Hawaii.
our brands today